A social media beef is about to hit Ghana's entertainment industry again as sevearal shades have been thrown at one of Ghana's favourite TV personality, Berla Mundi, over an interview she had with a rape victim some days ago.
Berla Mundi had shared a snippet of the interview which happens to be part of one of the episodes fo her Today Show on TV3. In the interview, a young girl was narrating her rape incident in a very funny manner which the studio audience could not control themselves but had to laugh.
This seems to have infuriated some women entertainers such as Stephanie Benson, Sister Deborah and Efia Odo who thought that the issue is so sensitive to be discussed in a jovial manner like that. On top it, they think the host, Berla Mundi, did not do well to control her audience by making them appreciate the seriousness of the issue.
"A Girl talking about a violent Rape like a comedy show. An Emotionless Presenter Responding to Rape Victim like they're talking about a Bad Film. If that wasn't bad enough a fucking laughing Audience. What the Hell is wrong with society. God Forgive Us," Stephanie Benson tweeted.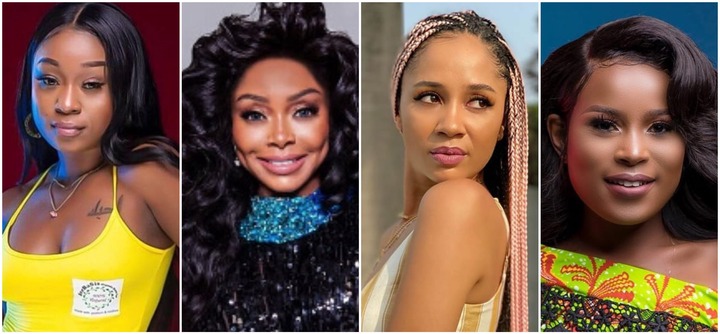 Following that, Sister Derby also replied saying, "Someone who insisted on making a whole interview with me on live television about me being against another woman, instead of exposing the guilt of a man in question, when I was only there to promote my EP. I'm sure she was even tempted to ask what the girl was wearing."
Efia Odo in particular descended on the host of the show while also implying how Africans don't take rape issues serious.
"The host of the show couldn't take a few seconds to speak to the audience and tell them that this is no laughing matter? Goes to show how we Africans don't take rape serious".
So far, Berla Mundi has not commented on any of this. Berla Mundi is not known for social media wars and so people will not be dissapointed if she doesn't reply.